Mix of materials for the perfect all black outfit
For an all black outfit, the mix of materials is crucial for a perfect look in black. This is true for all monochrome looks, just like here with the all beige look. But with black clothes there is a huge advantage, because in this case we have an additional material for the all black outfit – leather! Whether leather skirts, jeans, leggings, jackets or, currently totally in trend, leather shirts! Mainly leather pieces are found in black, so we almost always style the all black outfit based on leather. To the garment from black leather parts from cotton, silk, cashmere uvm. can be combined.
How to style my all black outfit – a look with faux leather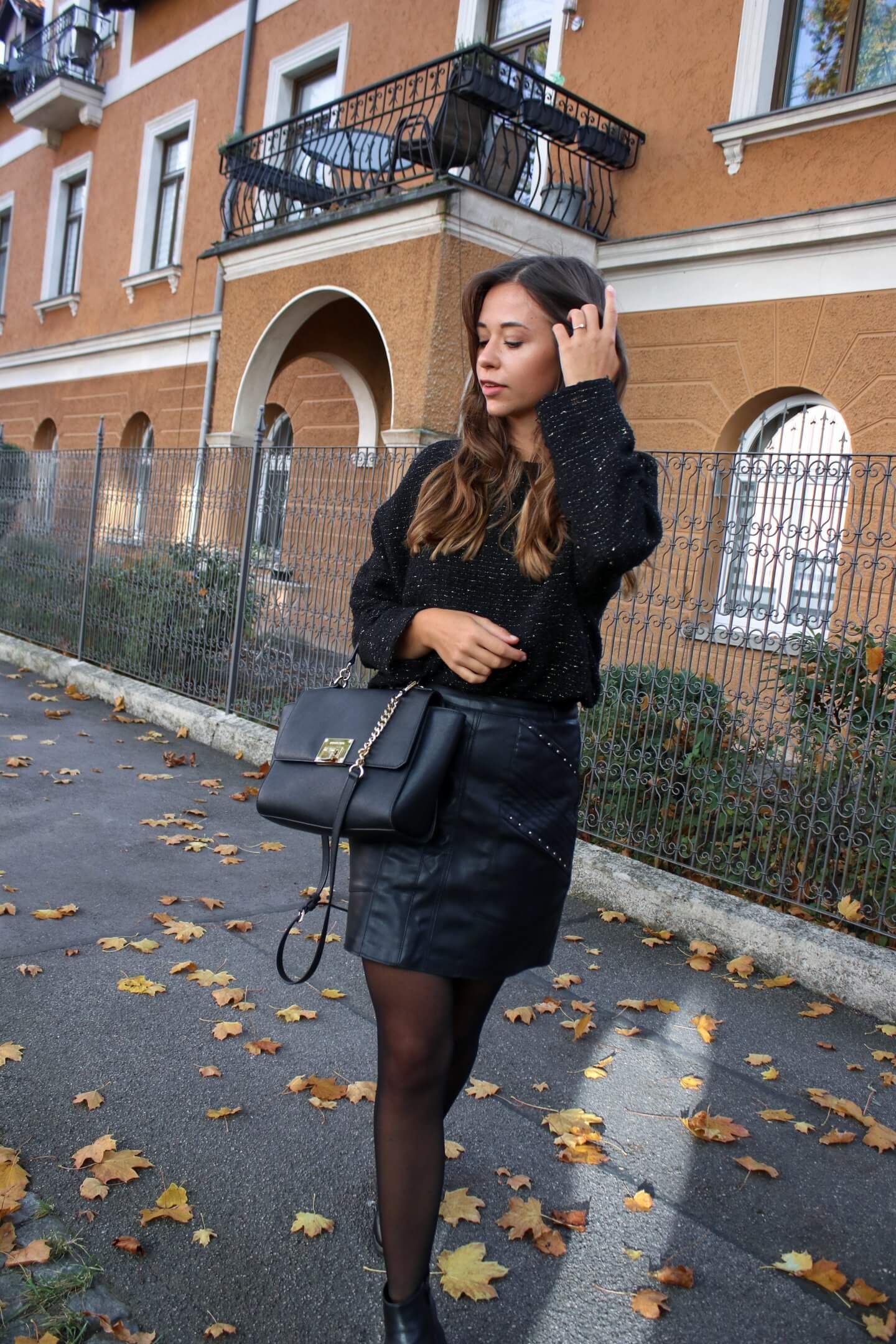 My All Black outfit builds on the black leather skirt, which I have already shown you in this casual look with plaid blazer and totally love to wear. The skirt looks super high quality, even though it's not real leather – so keep your eyes open when shopping! Imitation leather now looks just as good as real leather, sometimes even better. I also combine a black cotton sweater with the all black look, as well as nylon stockings for the mix of materials.
Black garments ..
make slimmer
are easy to combine
Look serious in an all black outfit
are suitable for different occasions
Details make the look perfect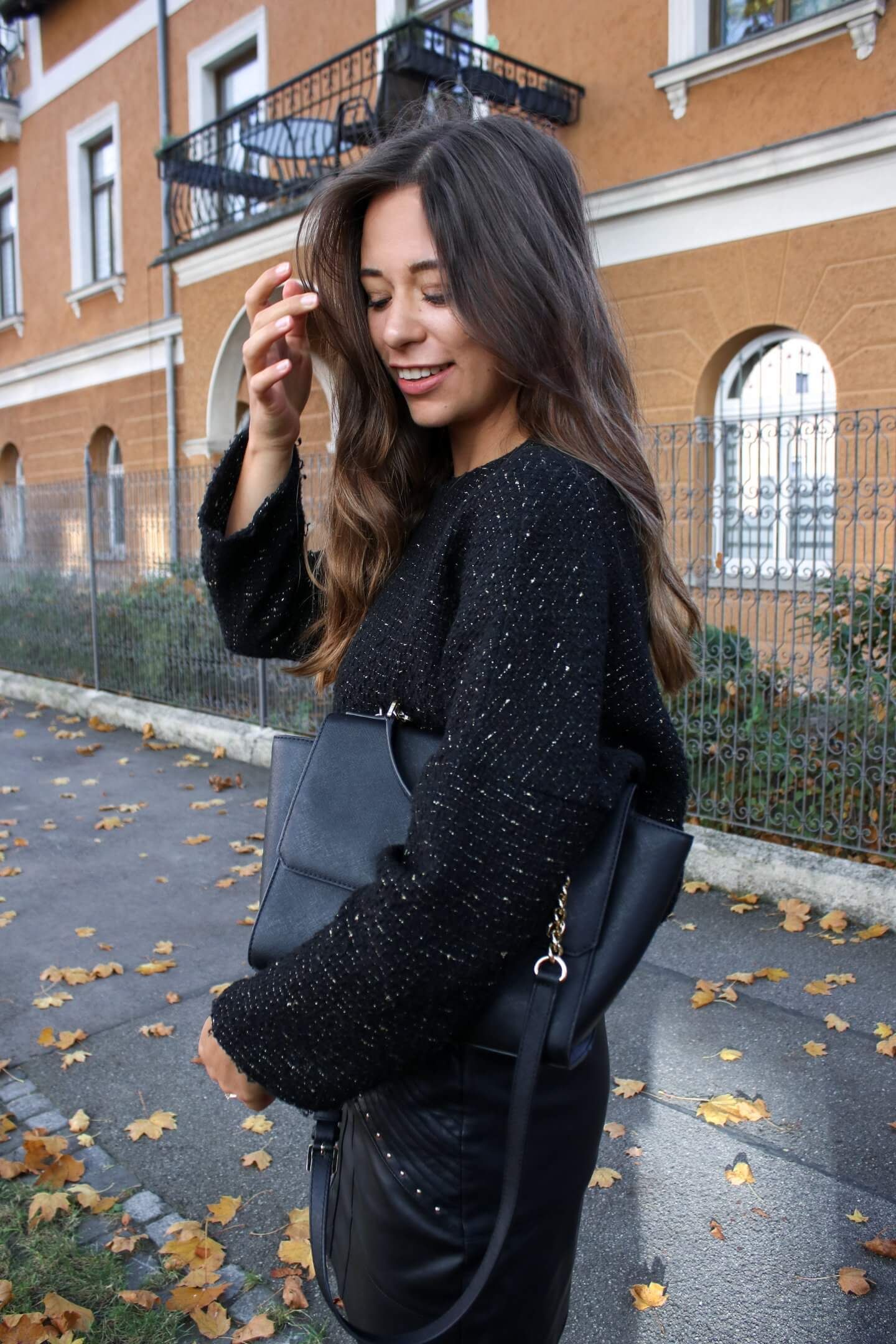 As a perfectionist for details, it was super important to me that the gold threads in the sweater and the golden rivets of the skirt are also reflected in the accessories. That's why I wear a bag and shoes with gold elements with the all black outfit. With the all black look, the small details are especially striking. Properly styled you can make use of this. Make sure the details match and it looks like you put a lot of thought into your outfit. Mega stylish also looks a big black sunglasses to the all black look. There are no limits to the variation of accessories.