Trend or trash?! – 3 reasons why you should not follow every trend
The great thing about trends is that through new creations of designers provide us with new functional clothing items. Some are understated, some are eye-catching and sometimes the new trend pieces turn out to be our favorites. But not every trend is good for you, so now here are 3 reasons why you shouldn't follow every trend and what alternative there is.
As quickly as he comes, he goes again
In the age of fast fashion there is now almost every week a new part that is super hip. You feel like you have to go with the current fashion, you have to wear what every influencer is wearing. Once you get the piece its life span is not long and the next piece is striving for a place in your closet. The trends come and go and that as fast as never before.
Goes to the money because every week new trend
The second point also refers to the short "wearability" of a trend piece. If you go along with every fashion trend, it can quickly affect your wallet. Especially since the development shows, it goes more and more in the direction of high fashion brands. Away from Forever 21, H&M and Primark to Gucci sneakers and the Chanel bag.
Not every trend meets the own taste or. suits everyone
The last and most important point is that you don't have to follow a trend just because everyone else is doing it. You can and should! Try a few trends to find your own style, to find out what suits you and most importantly, to find out what you feel comfortable in. How to decide which trends to try now and how to save your wallet, there is in the next point.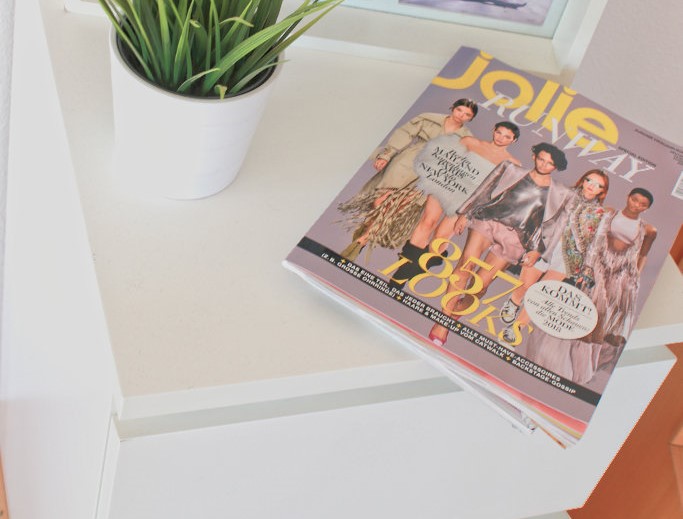 Tips to follow only trends that you really love yourself:
We often find out what is trendy on Instagram, FB and Co., when the Influencer we follow, something new wear and directly here you can put on. You can ask yourself the question do I want to try this trend because person XY wears this or do I find the look so great that I can also imagine it on myself. I like the bag because Desginer Z has rausgebrachthat last week and he/she is currently totally hip. Or I immediately noticed how well this model fits to my favorite shoes. You understand what I am getting at. 🙂
In general, I would invest more in basics that never go out of fashion. For example, a high quality trench coat, good black boots or a simple handbag. If you still want to try one or the other trend and are not sure if that could fit there are still inexpensive suppliers of "fashionable" clothing. But please do not buy cheap parts without end, which are then worn only once to keep up trendwise.