Wicker baskets for storage and decoration- how do we style storage baskets in the living room, bathroom etc.
Woven baskets made of natural materials conquer our living space in 2020. Thereby the beautiful storage baskets and decorative items are versatile and beautify the living room, bathroom and bedroom. How to Wicker baskets as storage for Ikea Kallax and billy
The Kallax shelf is one of the 5 most purchased products from Ikea. And almost everyone knows the small baskets that you can buy in addition and that provide additional storage space. They look prettier than the doors and I am particularly fond of baskets made of rattan. They offer an incredible amount of storage space and are in the interior also decoratively an eye-catcher. Also for the bookshelf Billy there are small wicker baskets as storage boxes.
Baskets as a useful tool in the household
The varied woven baskets are not only beautiful, but also useful. Some models that are large enough can be used very well as a laundry basket. On Amazon you can find a wide selection of baskets made of natural materials, such as rattan, water hyzinthe, or cotton. These woven laundry baskets are definitely more stylish than the typical plastic bins and reflect the trend in interiors. Because more and more often the use of natural materials is used in living and furnishing.
Baskets for storage and decoration
But the beautiful woven baskets are also a great eye-catcher in other living areas and of course practical. Whether in the bathroom for towels and bath towels or in small format for cosmetics and soaps. Or as storage for scarves and shawls in the hallway or for blankets and pillows in the living room. So many ways to decorate the storage baskets beautifully and set the scene for the woven baskets.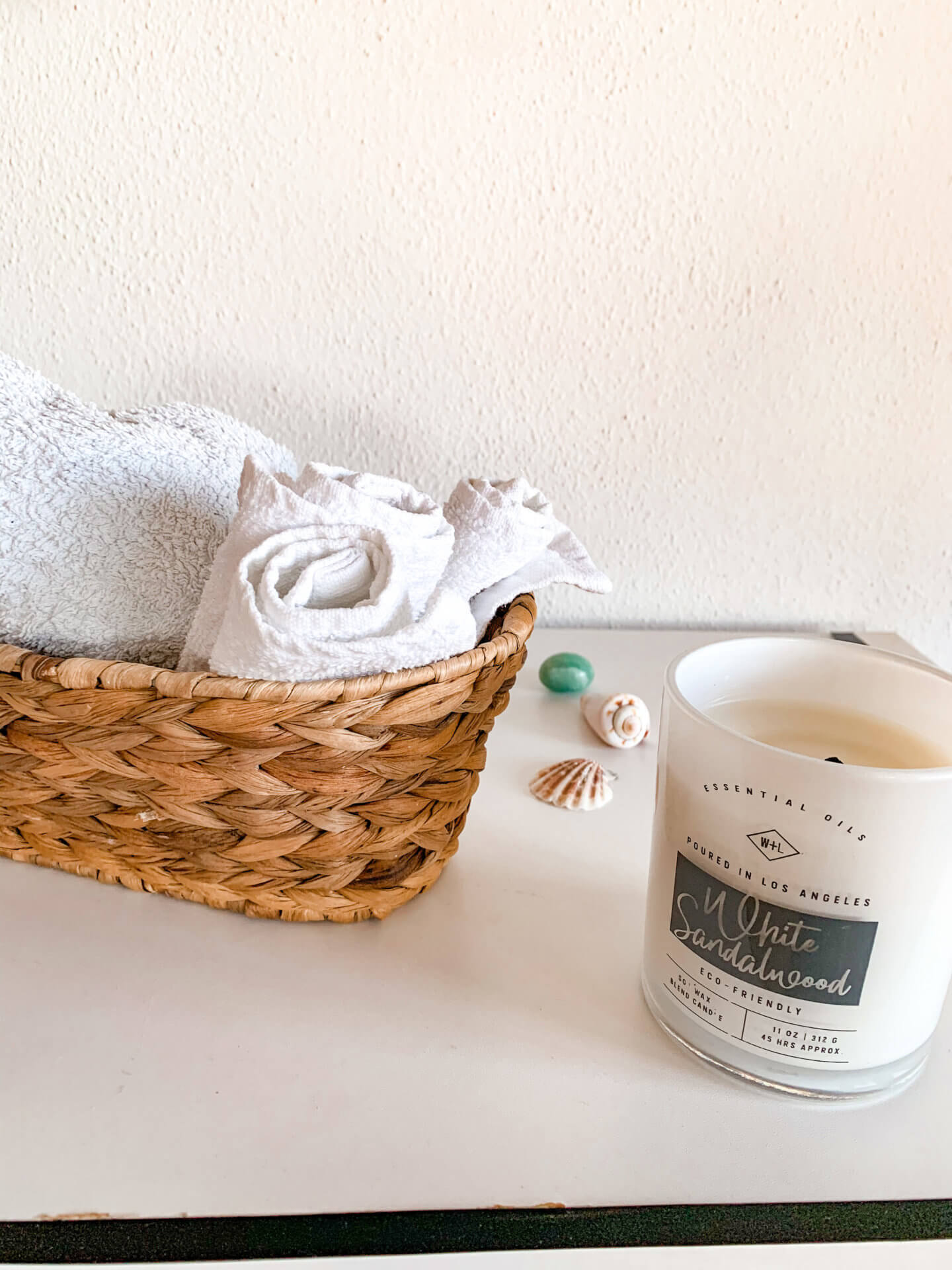 Baskets as decoration over plant pot
Very popular this year are baskets to use as a planter for the plant. Very often I have seen this trend with baskets from Ikea on Pinterest, Youtube and co. seen. Online I have then found an even cheaper basket variant for under 10 €. A great decoration and immediately brings the Boho style in every living room, this is by the way currently very popular.
Here's another beautiful wicker basket for 9€, which is nice as a storage basket for blankets, laundry or decoratively over a plant pot, also what hermacht.