What to wear tomorrow? Fall Outfits November 18
Back to the roots – let's go back to the roots of fashion bloggers. In the beginning, pictures of combined outfits were an easy way to create inspiration for everyday looks. This simplifies the question "what should I wear tomorrow" considerably. Today many looks that are shown are simply not suitable for everyday life and too overpriced. So we dare to take a step back and put us in the old blogger times with outfit inspirations for November 2018.
Plus, there are two benefits to this format: First, there's inspiration for you and second, I've got some outfit ideas ready for me too. So far so good- we start the first round with 3 fall/winter looks for everyday wear.
Hoodie, plaid pants, brown wool coat and boots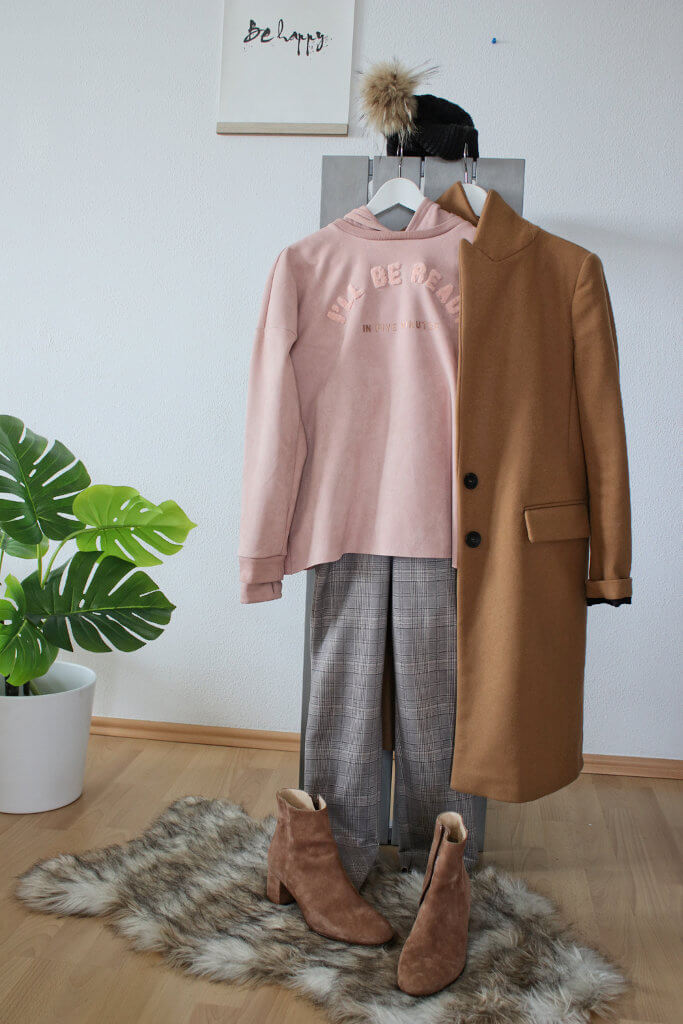 I'll be ready- in five minutes! This saying applies one hundred percent to me and is the reason why I like this sweater so much. In addition, you are comfortable in everyday life. So if you like it casual and can also wear, for example to university, go for a comfortable sweater. In addition, I have combined a pair of plaid leggings, which are currently fully in trend. Color matching boots and coat complete the look and make it perfect.
Brown plaid dress, cardigan & Overknee boots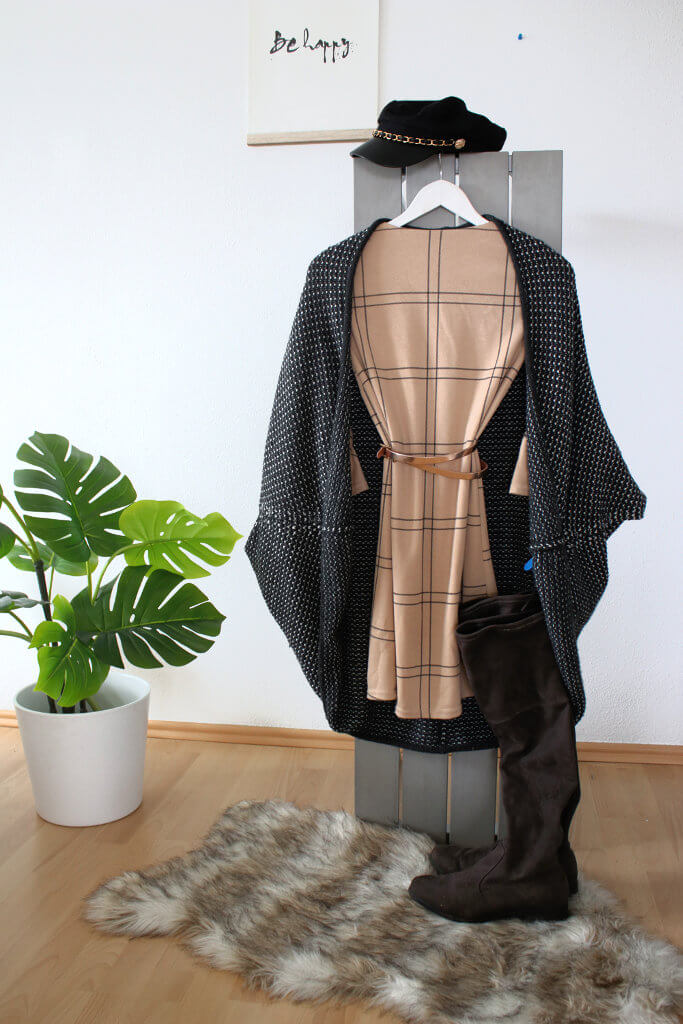 No desire for jeans and t-shirt? Do you feel like getting dressed up again, maybe there is even a special meeting coming up? Then try's but with an autumn. Also in November you can wear dresses great, whether you convert a summer dress or style a fall dress is up to you. Matching clothes you can combine with it are overknee boots, a warm cardigan/jacket and a scarf + hat.
Leather pants, denim shirt under white knit sweater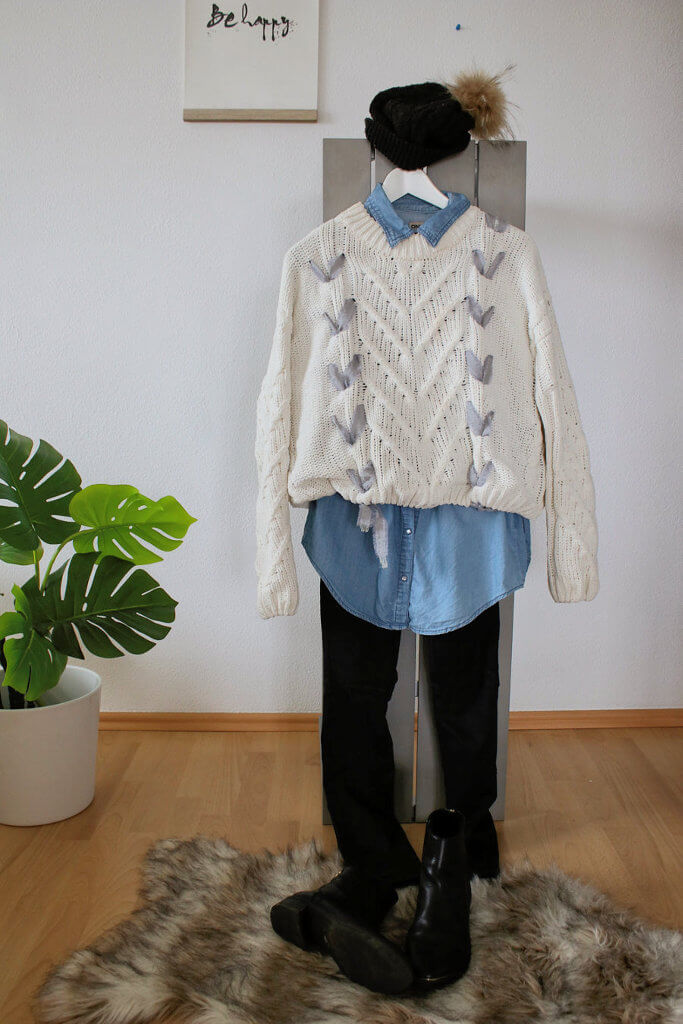 Leather and knitwear- a combination that always looks good in fall and especially in everyday life. To give the look a little more pep you can pull a tight fitting denim shirt under the knitted sweater. Color matching shoes and accessories complete the outfit.
Which of the 3 looks do you like best? What do you wear in everyday life, feel free to let me know 🙂